The Most Expensive, Fancy Weed Accessories We Could Find
So you're a baller who smokes weed, you need to make sure that everything from your lighter to your stash box is exclusive, high end, quality, gold plated. You're running with the big kids now so its time to up your game and show the world what a boss you are -- or how financially (ir)responsible you are. Either way, we're jealous.
Here we've rounded up 11 of the fanciest, most expensive accessories a cannabis connoisseur could possible need.
Get rich or cry tryin' amirite?
One Hitter by JVDF
14k gold one hitter made in NYC by JVDF
Retail value: $8250.00
Shape Ways 18k Gold Bar Pipe
3D printed Solid 18k Gold hand-polished pipe.
Retail value: $7,500.00
Elite Series 24 Karat Gold Plated with Papers Holder
This Large Sized Phoenician Grinder is plated in 24 Karat Gold! Fun fact: Top has built in ashtray and rolling papers holder.
Retail Value: $1499.99
JVDF Solid 14k Gold Joint Case
Solid 14k gold case made to order and designed to hold 2 joints.
Retail value: $8,750.00
24k Fetish Ashtray
An ultra-lightweight ashtray plated in 24-karat gold. The pinched disc silhouette is as sculptural as it is functional.
Retail value: $2000.00
Sativa Leaf Diamond Pavé Pendant
This piece is 2ct total weight of brilliant, round cut diamonds set in exquisite 14kt white gold. Available in 14kt or 18kt, white gold, yellow gold, rose gold, and sterling silver.
Retail value: $4000.00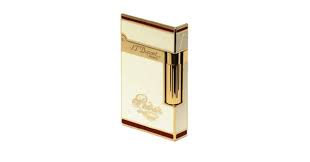 St Dupont Padron Limited Edition Lighter
Only 500 of these Gold with White Lacquer lighters were made and are now collector's items.
Retail value: $2995.00
PAVE SWEET LEAF SHAKER NECKLACE
Available in 14K yellow, rose, or white gold from Jacquie Aiche.
Retail value: $5500.00
Palm Angels Leaf Men's Slip Ons
Italian made slip-on sneakers with bold embroidery.
Retail value: $608
This Swiss hand-made humidor has 2,675 components including an internal gas lighter and tourbillion watch. They make only 12 a year so the waitlist is serious.
Retail value: one million swiss francs or $1,004,369.00 USD
Leira Cannagar
Enjoy this 6 inch long 12 gram expertly rolled cannabis cigar from Leira.
Retail value: $420 (of course)